Confined at Le Corbusier
The Unité d'Habitation of Briey-en-Forêt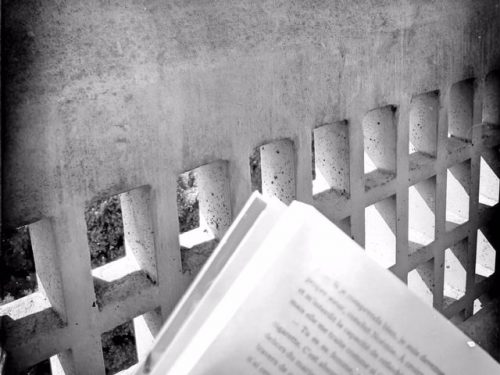 The Fondation Le Corbusier, in partnership with the European Federation of Le Corbusier Inhabitants, opens a window onto the lives of the residents of the Unités d'Habitation during the confinement period.
Today, Carole invites us on an egg hunt and shares with us her pleasure at living in the Unité d'Habitation de Briey-en-Forêt.
"Like many residents, we're very sensitive to the distinctive features of Le Corbusier's architecture
light
Nature
spaciousness
Human-scale proportions
The distribution of apartments on either side of the street, like houses in a village
The staircase that sometimes takes us up, sometimes down, so original….
I feel like I'm in another world … I still do, but with the confinement it's even truer.
How lucky I am
Every morning when the sun rises and every evening when it sets is a real joy.
This apartment where I live gives me so much … without expecting much in return
I love it as one might love a man … or a woman "
Carole