LCAXN – Axonometric photographs of unrealized Le Corbusier projects - Nicolas Grospierre
From November 12 to December 17, 2021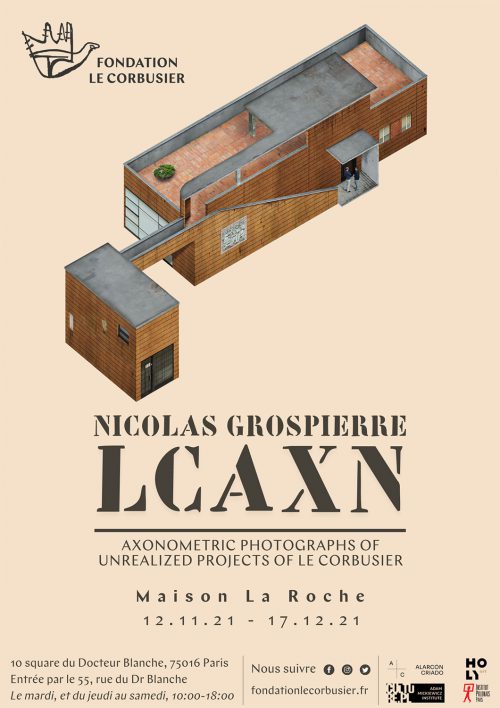 The Fondation Le Corbusier presents the LCAXN exhibition by Nicolas Grospierre, architectural photographer awarded the Golden Lion at the 2008 Venice Biennale.
Nicolas Grospierre has developed a form of photographic representation that is neither photography nor drawing, which he calls "axonometric photography".
In LCAXN, he has taken the axonometric drawings of Le Corbusier's unbuilt projects and brought them to life, telling the imaginary story of these buildings in his photomontages.
This exhibition opens an artistic dialogue between the Maison La Roche – Le Corbusier's first purist house – and the works of Nicolas Grospierre.
From November 12 to December 17, 2021.