Baptistère des orthodoxes, Ravenne : la coupole
1907
Baptistère des orthodoxes, Ravenne : la coupole, 1907
© FLC/ADAGP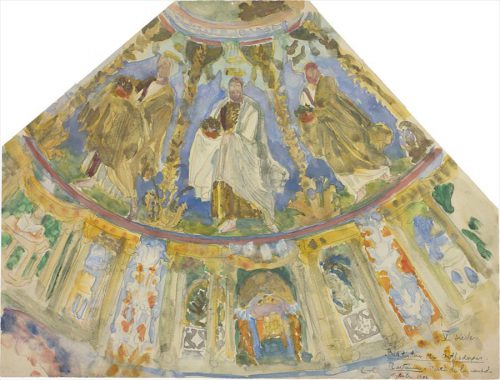 Baptistère des orthodoxes, Ravenne : la coupole, 1907
© FLC/ADAGP
Graphite pencil, watercolour, gouache and gold on paper
Dimensions : H : 0,245 m x L : 0,323 m
Signed and dated at bottom right L-C Octobre 1907
Inscription at bottom right : "V siècle. / Baptistère Orthodoxes. / Ravenne. Partie de la coupole"
Drawing FLC 5839
Paris. Fondation Le Corbusier.