Fragments, byAnthony Guerrée
and M éditions
September 2nd to 24th at Maison La Roche
Fragments
By Anthony Guerrée and M éditions
© FLC/ADAGP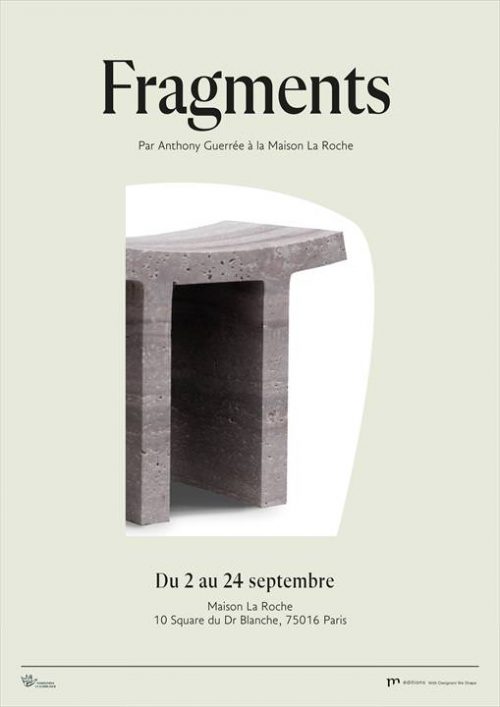 Fragments
By Anthony Guerrée and M éditions
© FLC/ADAGP
The Fondation Le Corbusier presents "Fragments" by Anthony Guerrée and M éditions at the Maison La Roche. By questioning two myths, Greek architecture and Le Corbusier, Anthony Guerrée's work is part of both a thousand-year-old history and the foundations of modernity.
The designer offers a spectacular interpretation of this by proposing furniture and objects made from blocks of rock, the splendid remains of interior architecture projects entrusted to him by the Marbreries de la Seine. The exhibition is an initiatory walk that sheds light on the rational use of resources.
This exhibition is part of Paris Design Week 2022, in which the Foundation is participating.