Exhibition
Maison La Roche - Appartement-atelier de Le Corbusier - Bagnoler
Manuel Vieillot, Home Theatre System COMÉDIES
From May 10th to June 10th 2023
Following a residency in 2020 at the Foundation, the artist Manuel Vieillot presents Home Theatre System COMÉDIES, an exhibition in three locations, at the Maison La Roche, at Le Corbusier's apartment-studio and at Bagnoler, the artist-run-space that he co-manages in eastern Paris.
During his residency, Manuel Vieillot was able to observe "the traces of architectural language as they manifest themselves, weaving a web where the signs of a material present, as well as those of a fantasized past and a potential future, are taken and combined. Articulating themselves to each other, they express a power of meaning.
The result is two printed objects that accompany the visitor to the Maison La Roche and Le Corbusier's apartment-studio. Their logic is to be deployed, by the look, between the surface of the wall and that of the paper.
In Bagnoler, he presents a monumental work, which displaces and reproduces the appearance of these signs, in order to give them to be seen and through the prism of his filter, as the image of themselves.
This exhibition is presented by the Fondation Le Corbusier, in partnership with the l'École nationale supérieure des Beaux-Arts de Paris.
Maison La Roche
10 square du Docteur Blanche, Paris XVIe
Tuesday to Saturday from 10am to 6pm
Appartement-atelier de Le Corbusier
24 rue Nungesser-et-Coli, Paris XVIe
Thursday and Friday from 1.30 pm to 6 pm
Saturday from 10am to 1pm and from 1.30pm to 6pm
Bagnoler
46 rue Jules Ferry, Bagnolet
Free admission from 20 May
Saturday and Sunday from 2pm to 9pm
Weekdays by appointment: bagnoler.bagnoler@gmail.com
https://bagnoler.com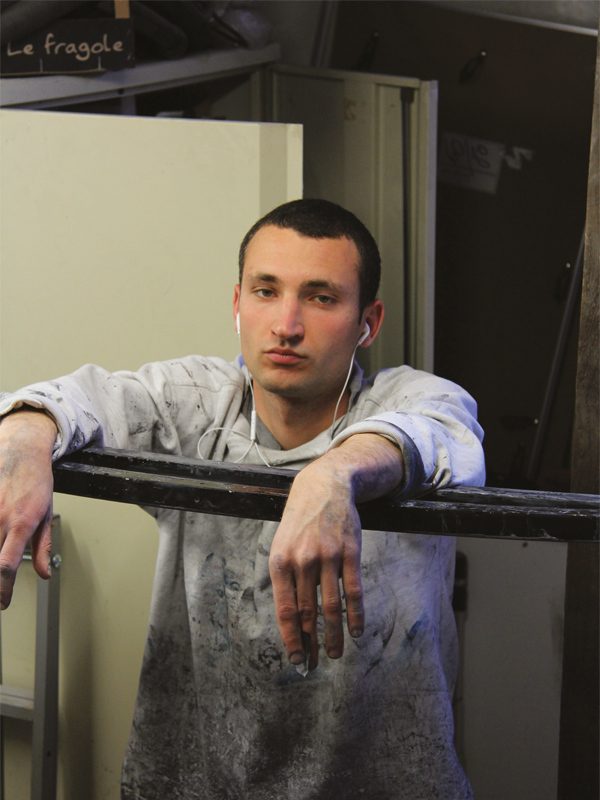 Manuel Vieillot
Born in 1990, Manuel Vieillot graduated from the Beaux-Arts de Paris with honors in 2015. Since then, he has developed a plastic work in the form of a title: Home Theatre System. At the same time he has been involved in various collective, artistic, economic and social adventures: Bagnoler (since 2016), Kafeine (2018-2021), Eva Pritsky (2019-2020). His first solo exhibition (Hors la loi?) took place in 2021 at Pauline Perplexe in Arcueil.
You can find his work on http://manuelvieillot.com and on https://www.instagram.com/manuelvieillot/