Reopening of the Maison La Roche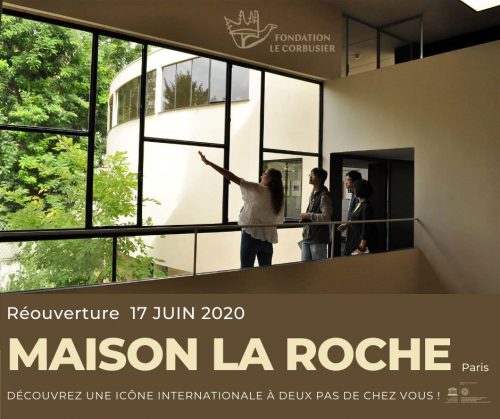 On June 17, 2020, the Foundation will reopen the doors of the Maison La Roche, a world-renowned heritage site that remains largely undiscovered by Parisians.
The Maison La Roche will welcome visitors 4 days a week, from Wednesday to Saturday, 11am to 5:30pm, without prior reservation.
Along with 16 other works by Le Corbusier, it has been listed as a UNESCO World Heritage Site since July 17, 2016.
Designed and built between 1923 and 1925 by Le Corbusier and Pierre Jeanneret, Maison La Roche was widely photographed and admired from the late 1920s onwards. Like all Purist villas, it helped establish Le Corbusier as the master of modern architecture. In accordance with the wishes of its owner, Raoul La Roche, the house was divided into two parts: the gallery, which displayed his collection of paintings, and his private apartments. The house will be opened in compliance with sanitary conditions designed to guarantee visitor safety. A maximum of 15 people will be able to move around the different areas. Visitors will be asked to wear masks and follow safety instructions. The Foundation will provide guides and game booklets, which can be downloaded on site.