Révolution Xenakis
Paris Philharmonic
Iannis Xenakis sous le puits de lumière de la chapelle du couvent de la Tourette, Éveux, 1990, DR © FLC / ADAGP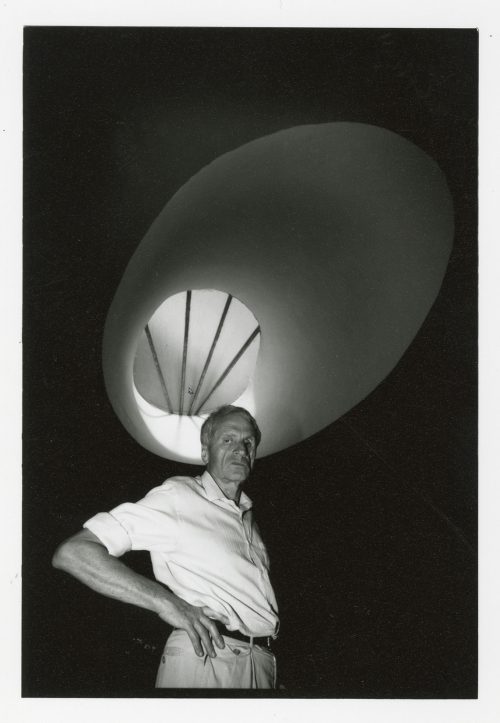 Iannis Xenakis sous le puits de lumière de la chapelle du couvent de la Tourette, Éveux, 1990, DR © FLC / ADAGP
To mark the centenary of the birth of Iannis Xenakis, the Paris Philharmonic presents an exhibition celebrating the many facets of this unique artist: composer, engineer, architect and mathematician.
The event, in which the Fondation is involved, also looks back at Xenakis' time at the 35 rue de Sèvres studio. His work there was invaluable, notably for his collaborations on the Pavillon Phillips and the Convent of La Tourette.
During the exhibition period, a number of concerts of Iannis Xenakis' musical work will be scheduled.