Maison Guiette
Antwerp, Belgium, 1925-1927
Commission
In 1925, René Guiette, an avant-garde artist from Antwerp, visited the Pavillon de l'Esprit Nouveau, created by Le Corbusier for the Paris Decorative Arts exhibition, and commissioned from him a studio-house. He wanted his studio to be on the upper floors and his living room to have direct access to the garden. In addition to these constraints, Le Corbusier also had to deal with the narrow dimensions of the plot and the town planning rules in force at that time in Antwerp.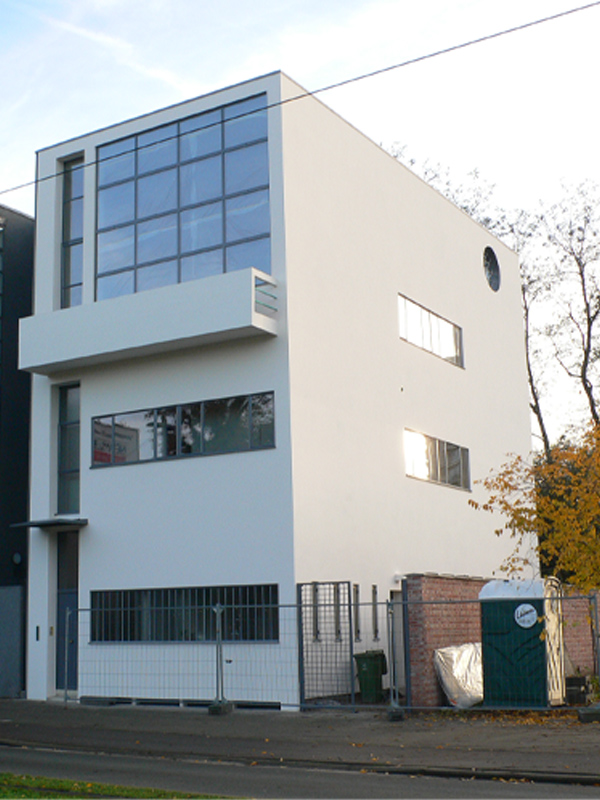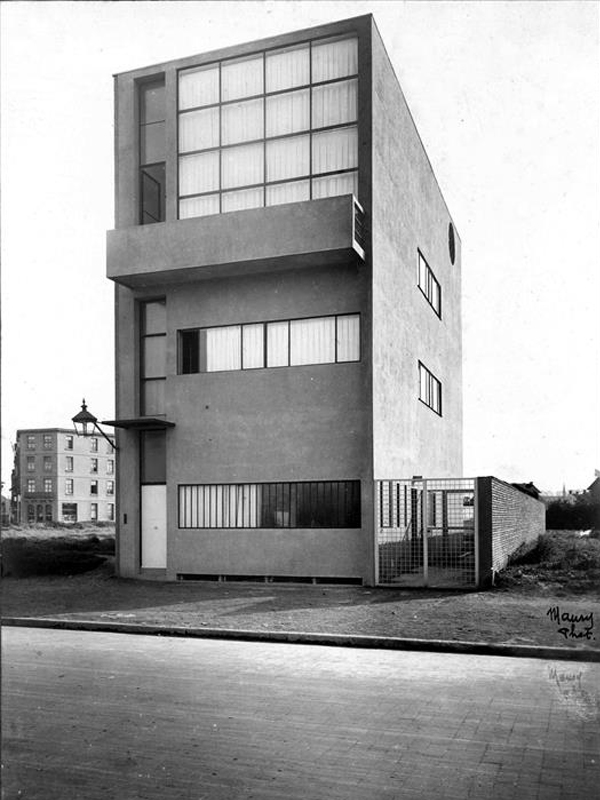 Project
Like the La Roche-Jeanneret houses or the Ozenfant studio-house, the Guiette house belongs to the tradition of the Purist houses of the 1920s. Le Corbusier used the Five Points for a New Architecture as the basis of his design. Only the pilotis were omitted, to allow René Guiette direct access to his garden on the same level as his living room. The architect also applied Maison Citrohan principles.
The house consisted of three floors and a roof terrace. The living room, dining room and kitchen were on the ground floor. The first floor was taken up by the night-time area (bedroom and bathroom), the second by the double-height artist's studio and a mezzanine giving access to the roof terrace.
At Guiette's request, building work was overseen on-site by the architect Paul Smekens and lasted seven months from 1926 to 1927. Guiette asked for Le Corbusier's advice on the interior polychromy. For the facades, choice of polychromy was dependent on the city's town planning rules and Le Corbusier's chosen colour was replaced by a grey-blue imitation stone coating.
Also interested in the interior fittings, Le Corbusier had planned the installation of several standard casiers (storage units). In fact, only a writing desk and a square sideboard were produced on the model of the casiers.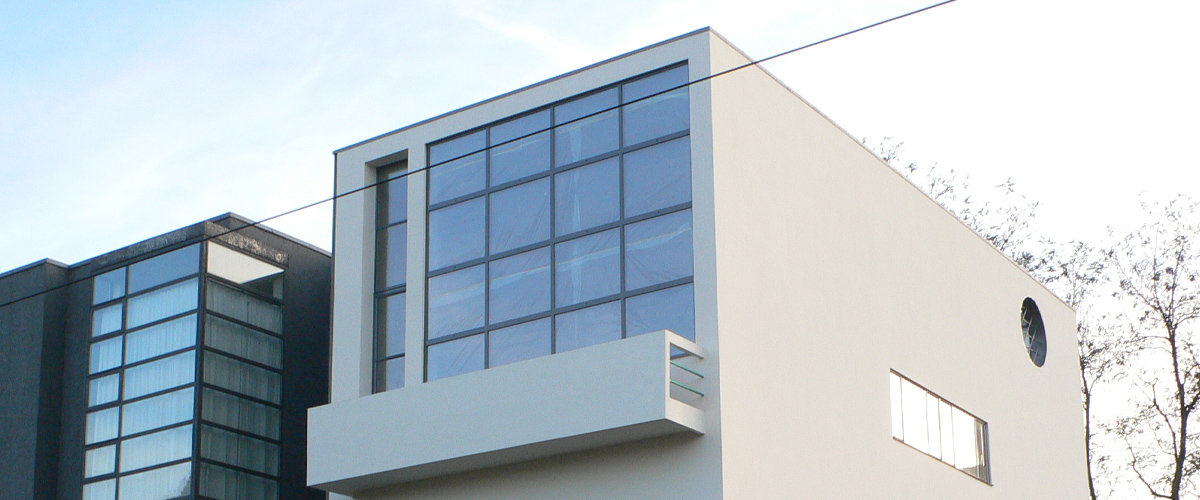 Maison Guiette (détail) © FLC / ADAGP / Luc Deleu
Subsequent History
In 1963, the house was threatened with demolition by a motorway project and in Antwerp moves were made to save it. It was given historical monument protection in 1978.
The house was bought by its present-day owners in 1987 and they undertook major restoration under the direction of the architect Georges Baines. External insulation was added and new metal joinery with double glazing installed. The slate cladding, put in place on the facade in about 1945, was removed and the facade is now white.
In the 1990s Georges Baines extended the house to allow the new owner to pursue her professional activity there.
Further restoration of the exteriors was begun In 2021. This included restoration of the window frames originally installed by Georges Baines and repair of the insulation and the facade and the roof terrace to make them correspond more closely to the originals.
Maison Guiette, Anvers
Photo : Cemal Emden 2015
© FLC/ADAGP

Maison Guiette, Anvers
© FLC/ADAGP

Maison Guiette, Anvers
© FLC/ADAGP

Maison Guiette, Anvers
© FLC/ADAGP

Maison Guiette, Anvers
© FLC/ADAGP

Maison Guiette, Anvers
© FLC/ADAGP
Maison Guiette, Anvers
Photo : Cemal Emden 2015
© FLC/ADAGP

Maison Guiette, Anvers
© FLC/ADAGP

Maison Guiette, Anvers
© FLC/ADAGP

Maison Guiette, Anvers
© FLC/ADAGP

Maison Guiette, Anvers
© FLC/ADAGP

Maison Guiette, Anvers
© FLC/ADAGP