Sensaud de Lavaud Garage
Neuilly-sur-Seine, France, 1925-1926 - Détruit
Commission
The commission came from Dimitri Sensaud de Lavaud, an aeronautical and automotive engineer and inventor and the source of numerous patents for the manufacturer Citroën.
Le Corbusier was responsible for drawing up the plans for a two-car garage at the foot of a classic town house at 50 Boulevard Maillot in Neuilly-sur-Seine. He was also  appointed to direct the works and choose the craftsmen.
Among them we find the reinforced concrete firm of the engineer-builder G. Summer, in charge of earth-moving work. Summer worked on Le Corbusier's main projects of the 1920s (Villa Lipchitz-Miestchaninoff, Villa Cook, Villa Church, Maisons La Roche et Jeanneret, Cité Frugès, etc.).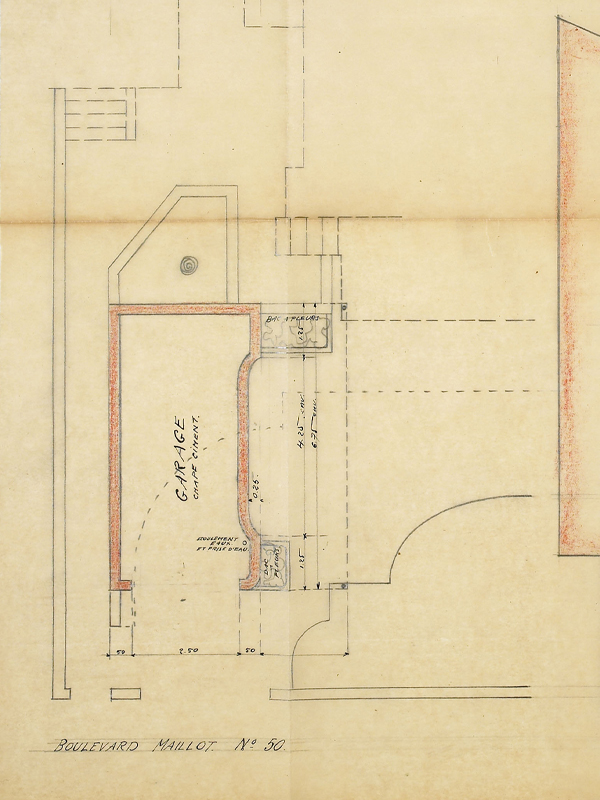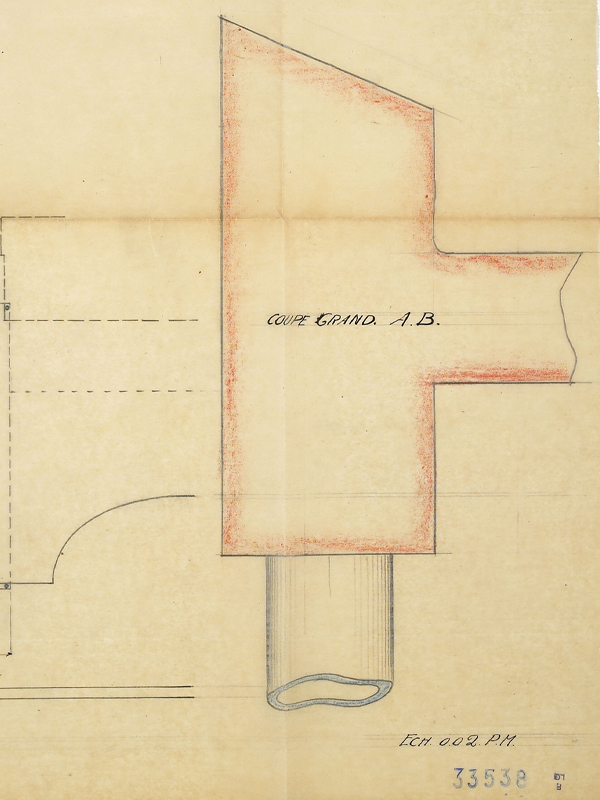 Project
Only two plans  for this project exist and only one of them has a workshop number, nor are there any photographic documents. From the correspondence between Le Corbusier and Sensaud de Lavaud, we can however be certain that the project was in fact completed.
The fact that there are so few plans is partly explained by the simplicity of the layout, with Le Corbusier relying heavily on proposals sent in by the entrepreneurs and craftsmen who worked for him.
The final version of the garage, the one favoured by Madame Sensaud de Lavaud for whom it was intended, had a sliding door made up of partly hinged five leaves mounted on curved rails. Its exterior had a deal trellis, 'dabbed' all over with green paint and reminiscent of the trellis used in the Maison La Roche garden. In the centre was an oeil-de-boeuf  ('ox-eye') window, the only source of natural light. This addition allowed Le Corbusier to create an elegant facing for the walls, helping to match the garage to the style and architecture of the mansion. There was meant to be a small bench leaning against the facade but we do not know if this was actually made.
Le Corbusier also endeavoured to give his project a more natural look by adding window boxes with climbing plants trained on slanting wires.
Progress on the work was delayed and on May 26, 1926, the exasperated client wrote to Le Corbusier, who in fact had to chase up the craftsmen more than once.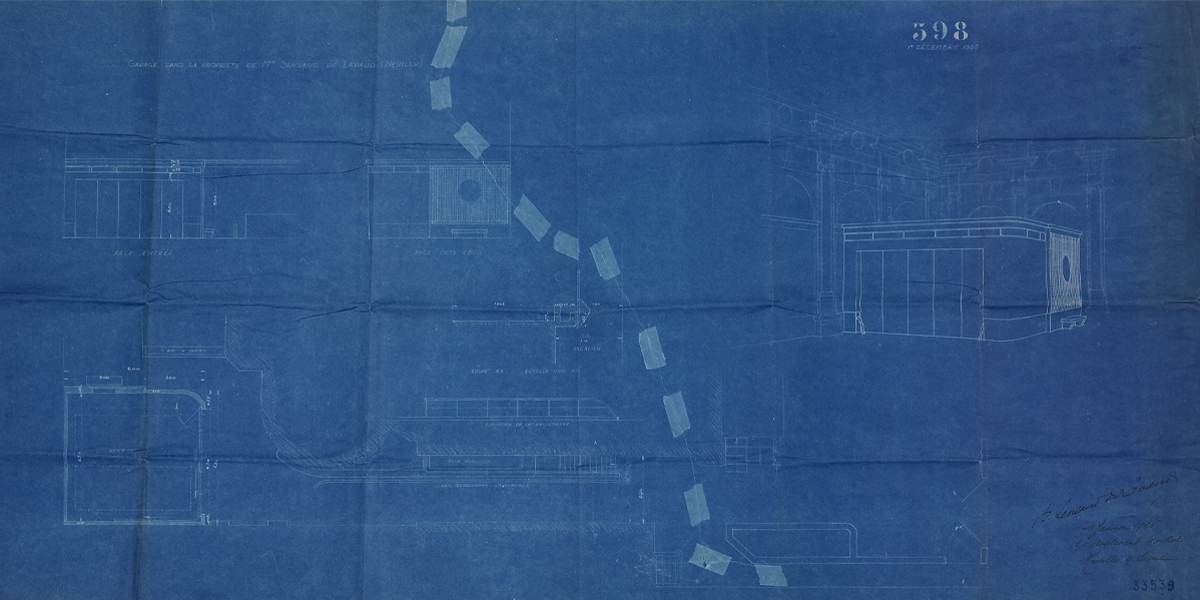 Subsequent History
The garage is known to have been demolished, but at what date remains unknown.
Garage Sensaud de Lavaud, Neuilly-sur-Seine
© FLC/ADAGP

Garage Sensaud de Lavaud, Neuilly-sur-Seine
© FLC/ADAGP
Garage Sensaud de Lavaud, Neuilly-sur-Seine
© FLC/ADAGP

Garage Sensaud de Lavaud, Neuilly-sur-Seine
© FLC/ADAGP