Lipchitz – Miestchaninoff studio-residences
Boulogne-Boulogne-Billancourt, France, 1923-1926
Commission
The sculptors Jacques Lipchitz and Oscar Miestchaninoff were responsible for a project to construct three adjoining buildings commissioned from Le Corbusier and his cousin Pierre Jeanneret.
Lipchitz had first met Le Corbusier in 1921 during a sale in Paris of paintings by Daniel-Henry Kahnweiler, the famous gallery owner and critic, at which the architect acquired works for the collector Raoul La Roche.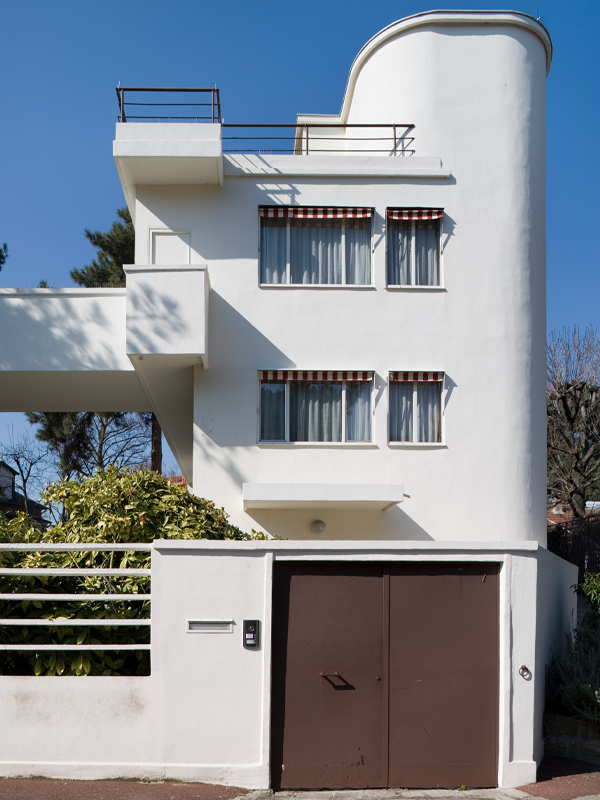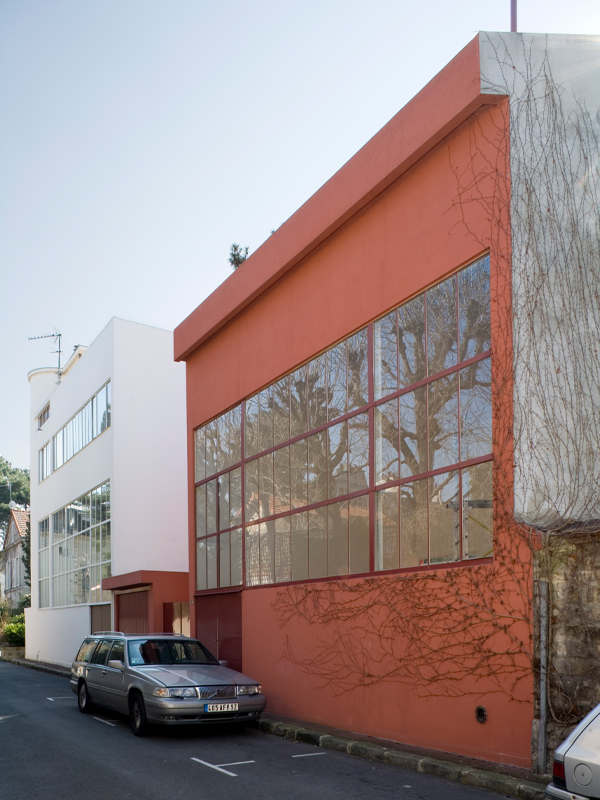 Project
Land was sold to them, by an acquaintance of Le Corbusier, at the corner of Allée des Pins and Rue des Arts in Boulogne-Billancourt, now in a private square. The plot was then divided into three lots, the third of which was sold to the metal engraver, Victor Canale.
The Miestchaninoff studio-residence is the larger of the two houses. It consists of a rounded turret, including a staircase, and a main building originally intended to be connected to the Canale house by a first-floor footbridge.
The third house was not built by Le Corbusier, Victor Canale turning to another architect for this work.
The Miestchaninoff studio-residence was adjoined by that of Lipchitz, the smaller of the two, with a shared garden divided into two plots.
For both projects, Le Corbusier proposed installing the studios on the ground floor to simplify handling of the sculptures. The apartments were on the first floor, with the roof terrace making up the top floor. In both houses, the apartment occupied only part of the volume, thus leaving empty spaces in the studios.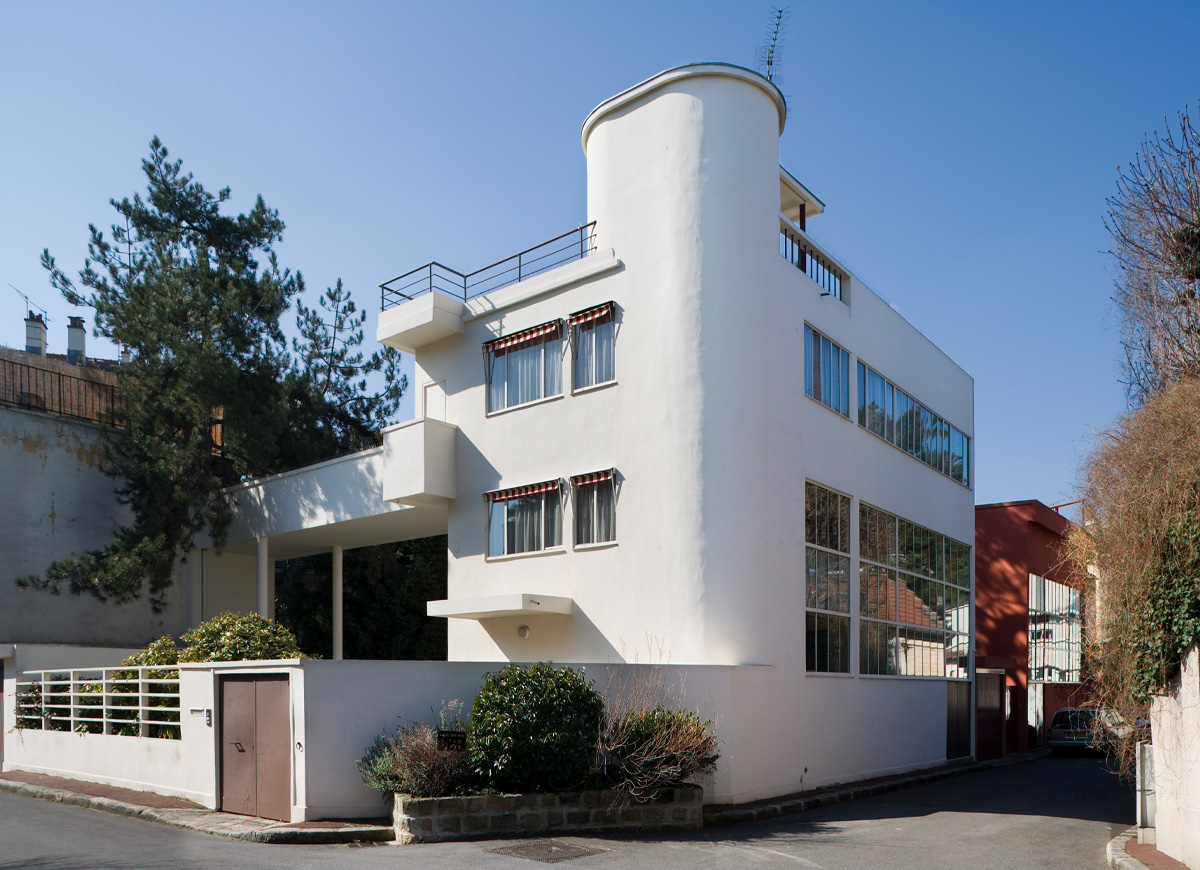 Subsequent History
The facades and roofs of the Lipchitz-Miestchaninoff studio-residences have been listed as Historic Monuments since 1975. The houses, which are private properties, have undergone modifications to their interiors and to the colour of the exterior facades.
Villas Lipchitz-Miestchaninoff, Boulogne-sur-Seine
Photo : Olivier Martin-Gambier 2006
© FLC/ADAGP

Villas Lipchitz-Miestchaninoff, Boulogne-sur-Seine
Photo : Olivier Martin-Gambier 2006
© FLC/ADAGP

Villas Lipchitz-Miestchaninoff, Boulogne-sur-Seine
Photo : Olivier Martin-Gambier 2006
© FLC/ADAGP

Villas Lipchitz-Miestchaninoff, Boulogne-sur-Seine
© FLC/ADAGP
Villas Lipchitz-Miestchaninoff, Boulogne-sur-Seine
Photo : Olivier Martin-Gambier 2006
© FLC/ADAGP

Villas Lipchitz-Miestchaninoff, Boulogne-sur-Seine
Photo : Olivier Martin-Gambier 2006
© FLC/ADAGP

Villas Lipchitz-Miestchaninoff, Boulogne-sur-Seine
Photo : Olivier Martin-Gambier 2006
© FLC/ADAGP

Villas Lipchitz-Miestchaninoff, Boulogne-sur-Seine
© FLC/ADAGP