Villa Church
Ville d'Avray, France, 1927-1930
Commission
Barbara and Henry Church, an American couple, commissioned Le Corbusier and Pierre Jeanneret to rehabilitate and construct a group of buildings located in Ville d'Avray, in a large wooded park.
The commission included three projects: restoring the old residence of which they were tenants (building C), supplementing it with an annex built on the framework of the old stables (building A) and rehabilitating an old pavilion (building B).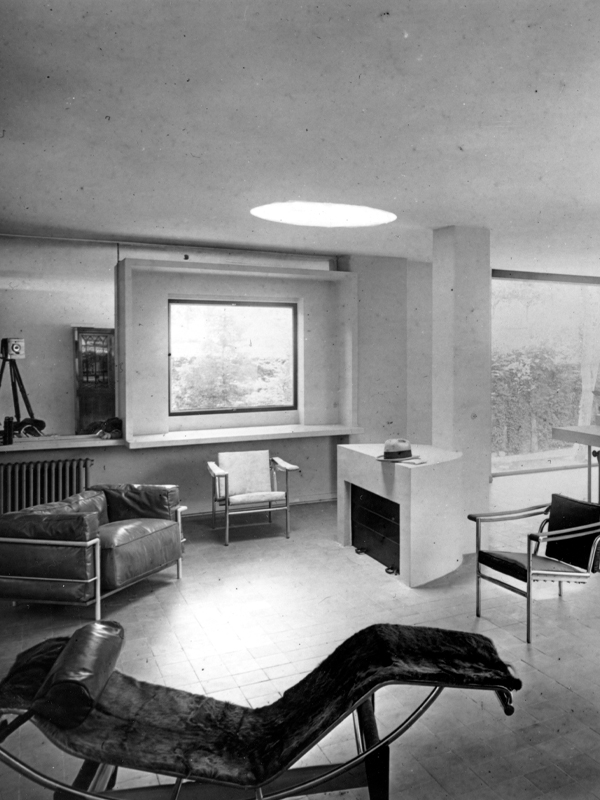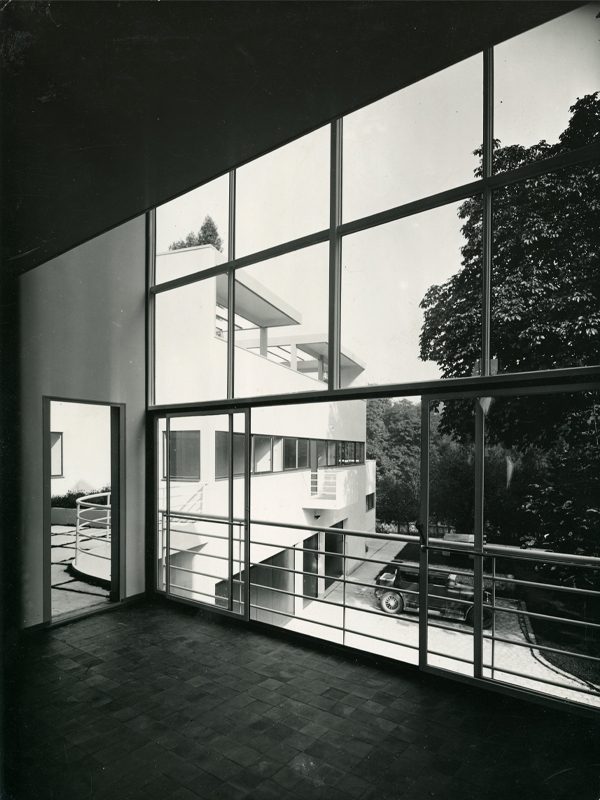 The Project
The restoration of the main building was rapid, being limited to a few rearrangements. Building the annex took longer. For reasons of acoustic and thermal insulation Le Corbusier kept part of the existing walls. He also kept the wall facing the street.
The building opened out fully onto the park. The previous facade was replaced by a system of concrete posts and walls, balconies, footbridges and glass facades.
On the ground floor, the interior is made up of the garages, the servants' rooms and the entrance hall.
On the first floor are the bedrooms with bathrooms, a dining room, a living room with a roof space and a library with direct access to the roof garden.
The third project involved a former pavilion which had belonged to another property. Significant earthworks were carried out to allow communication between the two properties.
A footbridge was built, making house B accessible from house A via the roof terrace. The roof terrace gave direct access to the first floor containing the library with furniture specially designed by Le Corbusier, Pierre Jeanneret and Charlotte Perriand. This included chairs and armchairs in chromed steel tubes and built-in bookshelves with sliding partitions.
The ground floor was converted into a music room.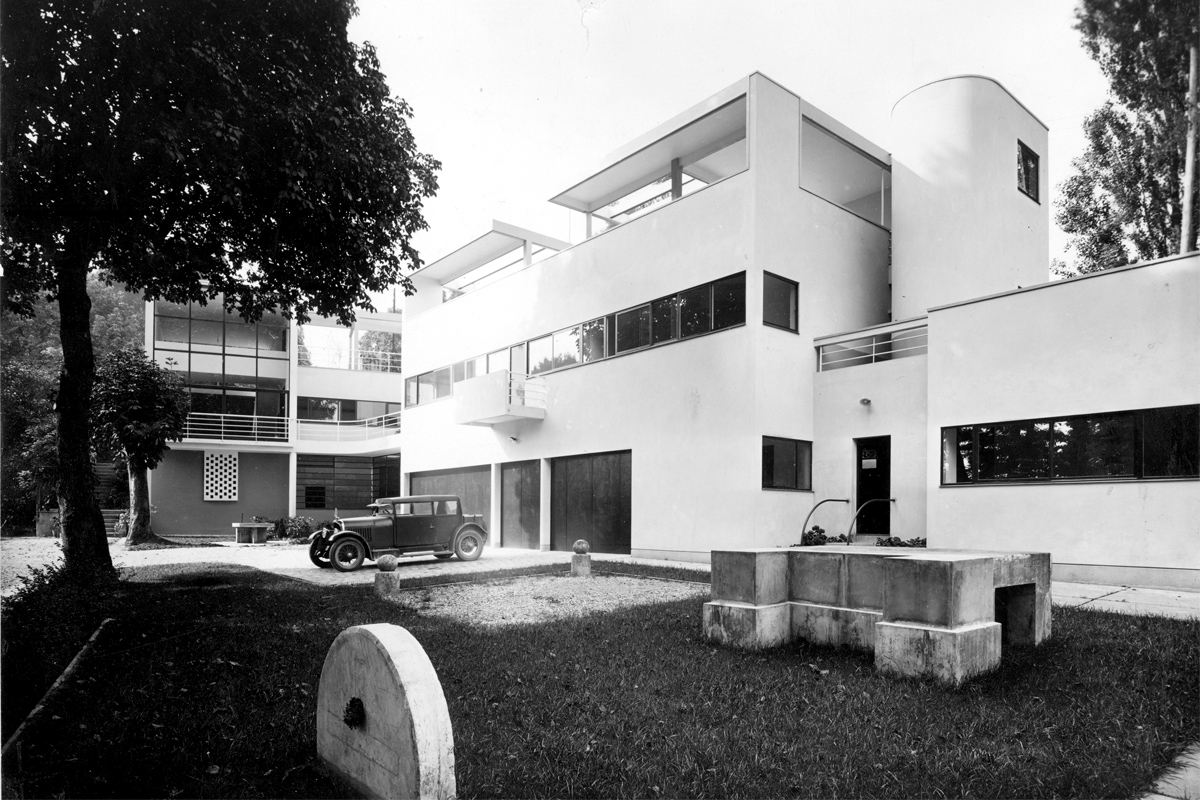 Subsequent History
The villa was demolished in 1963 and replaced by the Résidence du Parc de Saint-Cloud.
Villa Church, Ville-d'Avray
© FLC/ADAGP

Villa Church, Ville-d'Avray
© FLC/ADAGP

Villa Church, Ville-d'Avray
© FLC/ADAGP

Villa Church, Ville-d'Avray
© FLC/ADAGP

Villa Church, Ville-d'Avray
© FLC/ADAGP

Villa Church, Ville-d'Avray
© FLC/ADAGP

Villa Church, Ville-d'Avray
© FLC/ADAGP

Villa Church, Ville-d'Avray
© FLC/ADAGP

Villa Church, Ville-d'Avray
© FLC/ADAGP

Villa Church, Ville-d'Avray
© FLC/ADAGP

Villa Church, Ville-d'Avray
© FLC/ADAGP

Villa Church, Ville-d'Avray
© FLC/ADAGP

Villa Church, Ville-d'Avray
© FLC/ADAGP
Villa Church, Ville-d'Avray
© FLC/ADAGP

Villa Church, Ville-d'Avray
© FLC/ADAGP

Villa Church, Ville-d'Avray
© FLC/ADAGP

Villa Church, Ville-d'Avray
© FLC/ADAGP

Villa Church, Ville-d'Avray
© FLC/ADAGP

Villa Church, Ville-d'Avray
© FLC/ADAGP

Villa Church, Ville-d'Avray
© FLC/ADAGP

Villa Church, Ville-d'Avray
© FLC/ADAGP

Villa Church, Ville-d'Avray
© FLC/ADAGP

Villa Church, Ville-d'Avray
© FLC/ADAGP

Villa Church, Ville-d'Avray
© FLC/ADAGP

Villa Church, Ville-d'Avray
© FLC/ADAGP

Villa Church, Ville-d'Avray
© FLC/ADAGP