Pavillon S.T.A.R
Le Bourget, France, 1930
Commission
It was on April 18, 1930 that an agreement was signed between Georges Fournet, owner of the S.T.A.R, the Société de Transports Aériens Rapides, and Charles-Édouard Jeanneret for the construction of a commercial pavilion for the Le Bourget air terminal.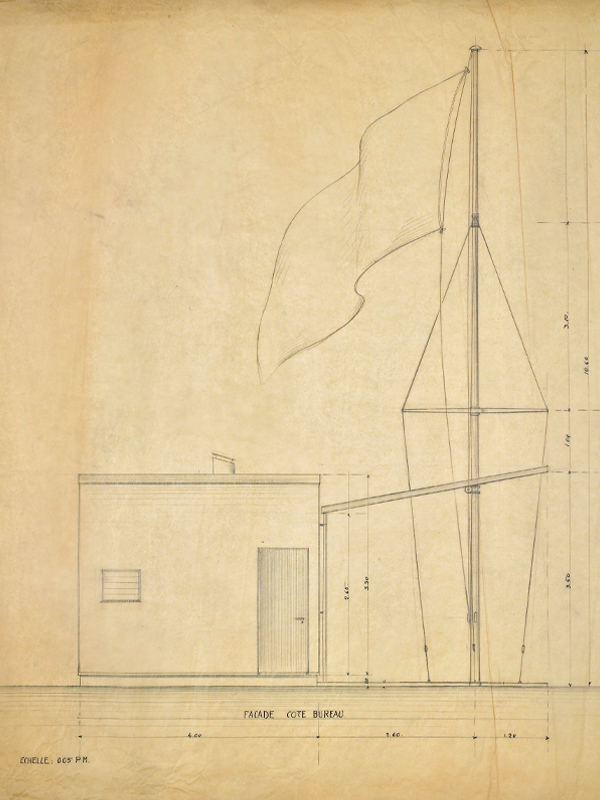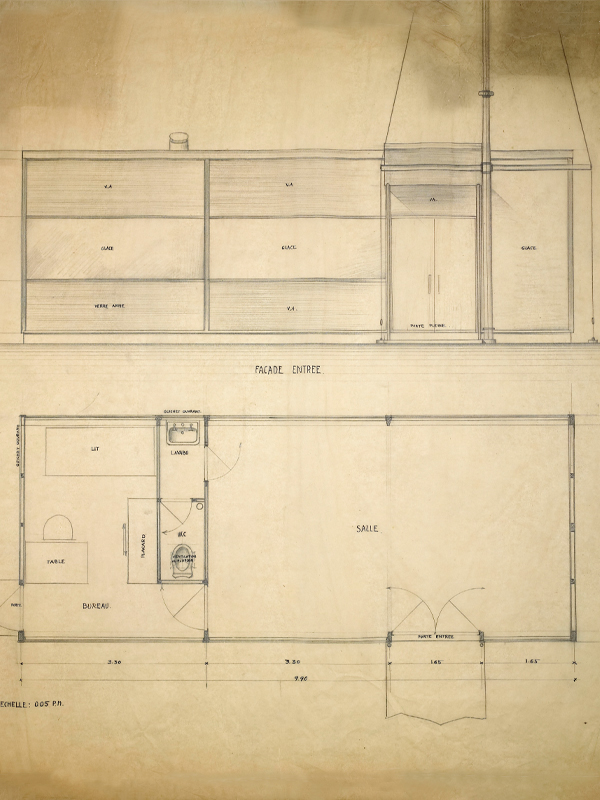 Project
Intended for the airline, the pavilion was quite simple. It was rectangular in shape and consisted of a waiting room (the main part of the building), an office (equipped with a table, a bed and a cupboard) and toilets (separate lavatory and wash-hand basin).
It was provided with an awning and a mast, giving it a trim and imposing appearance despite the smallness of the building. A few years later, in 1937, these attributes were to inspire the Pavillon des Temps Nouveaux.
The structure is lightweight, consisting of posts made of deal planks, interior walls in plywood and a roof containing a material patented as Solomite, with both thermal and phonic insulating qualities.
The facade cladding is made of alternating reinforced glass and mirrors. Building, by Henry Niepce's Art et Industrie workshops, was begun in June 1930.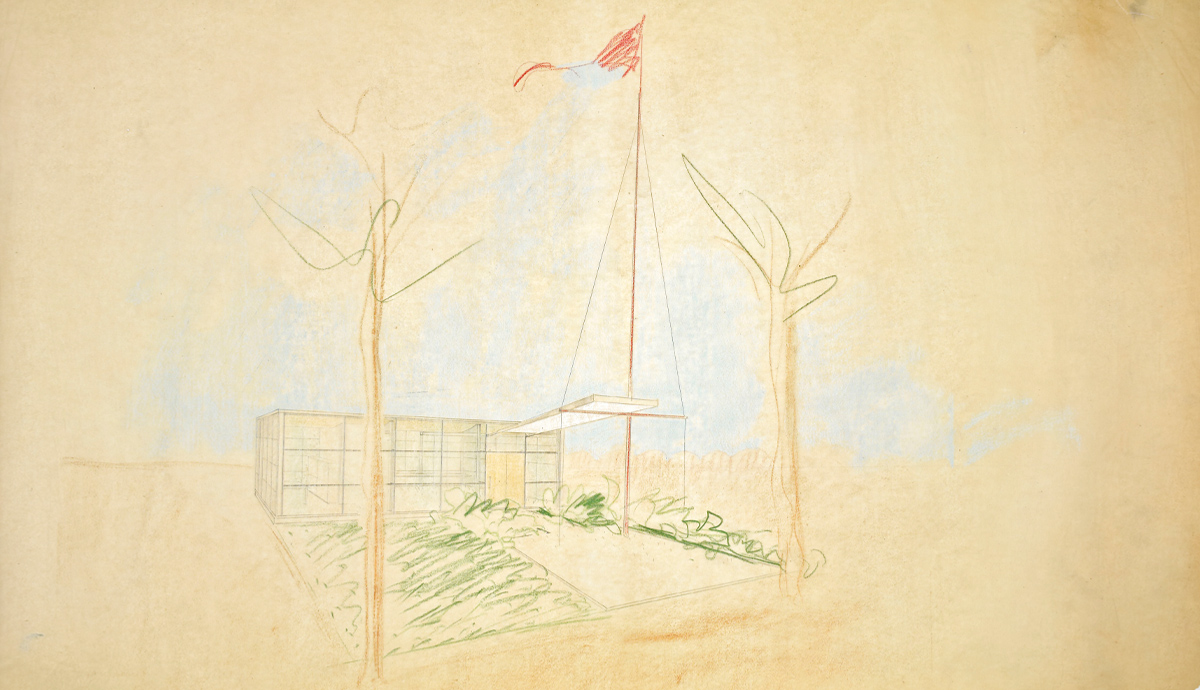 Subsequent History
Despite a significant budget overrun compared to the initial estimate (moreover a flat rate estimate) as well as a dispute between the two parties, the pavilion was completed in the summer of 1930. In 1933 it was bought by the Air France airline company. It was, however, demolished with the construction of the air terminal in 1936.
Pavillon d'aviation S.T.A.R., Le Bourget
© FLC/ADAGP
Pavillon d'aviation S.T.A.R., Le Bourget
© FLC/ADAGP