Cité Ouvrière (Workers' Housing Estate)
Saint-Nicolas d'Aliermont, France, 1917-1918
Commission
On May 15, 1917, Robert Duverdrey, Director of the Duverdrey & Bloquel watchmaking factory, met Charles-Edouard Jeanneret to ask him to build houses for his employees.
The idea was to build a housing development of between 40 and 50 units.
Several types of house were planned, as well as a building to contain both the housing cooperative and rooms for rent. The programme was later specified by the client, who wished the facades to be treated differently, depending on whether the houses were for workers or foremen.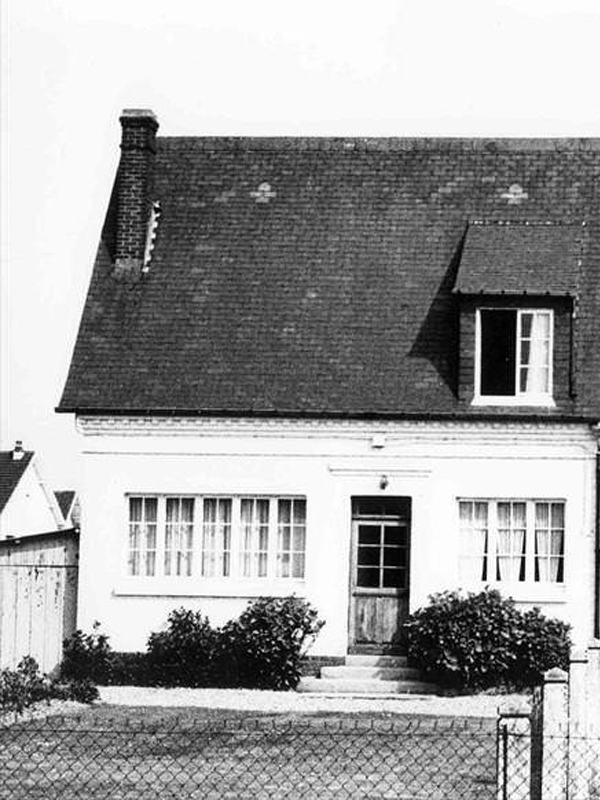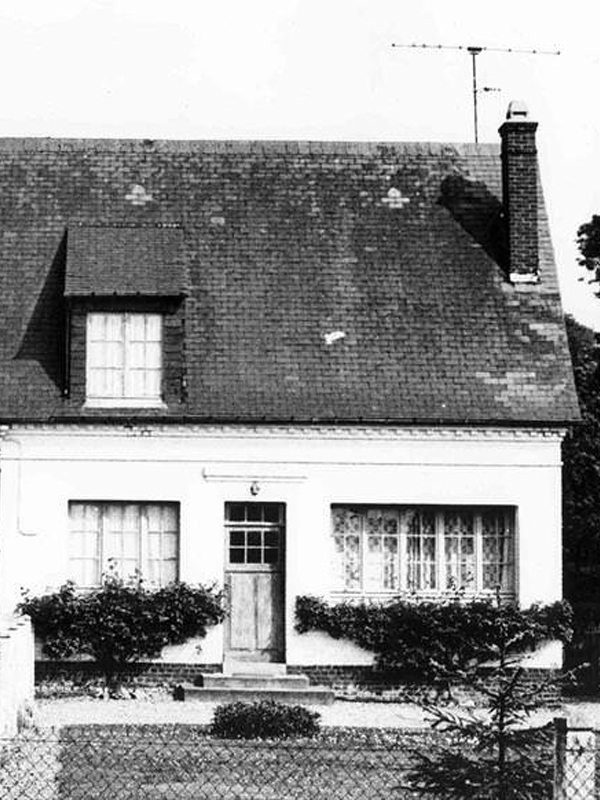 Project
This project was part of Jeanneret's research on workers' houses. It proposed a housing estate of 43 houses distributed on each side of a central street leading from the housing cooperative to a cul-de-sac square.
At Duverdrey's request, he made studies for three types of house.
The type A house, the largest, was intended for the foremen. It consisted of 6 rooms on two levels. On the ground floor, a bedroom was added to the living room and the service rooms (kitchen and laundry). The floor above had two bedrooms, bathroom facilities and an attic. Type A houses had basements.
Type B and C houses were semi-detached. While the number of rooms was similar, their distribution differed. Type B houses had two floors, type C only one. Type B houses were finally abandoned as being too high.
A type C twin house was built in 1918 to serve as a show house. Measuring 8 m by 5.50 m, it contained a central staircase dividing the house in two. On the ground floor were, on one side, the kitchen and the laundry, on the other, a bedroom. Upstairs, beneath the roof space, were two bedrooms together with bathroom facilities. Each house had a front garden and a rear courtyard.
Originally the houses were to be built of precast concrete blocks. Jeanneret proposed the use of machines from a Swiss company to produce these on site, but the client required bricks instead.
In view of the difficulties encountered during the construction of the show houses and their excessive cost, the project was finally abandoned at a board meeting of the Duverdrey & Bloquel Watchmaking Factory on June 7, 1919.
The project was published in the press in 1918. Georges Benoît Lévy, a fervent supporter of garden cities in France, wrote two articles in the periodicals The Survey (2 February, 1918) and The Town Planning Review (3-4 April, 1918).
The studies carried out for this project were to serve as a basis for the design of the housing developments of Lège and Pessac.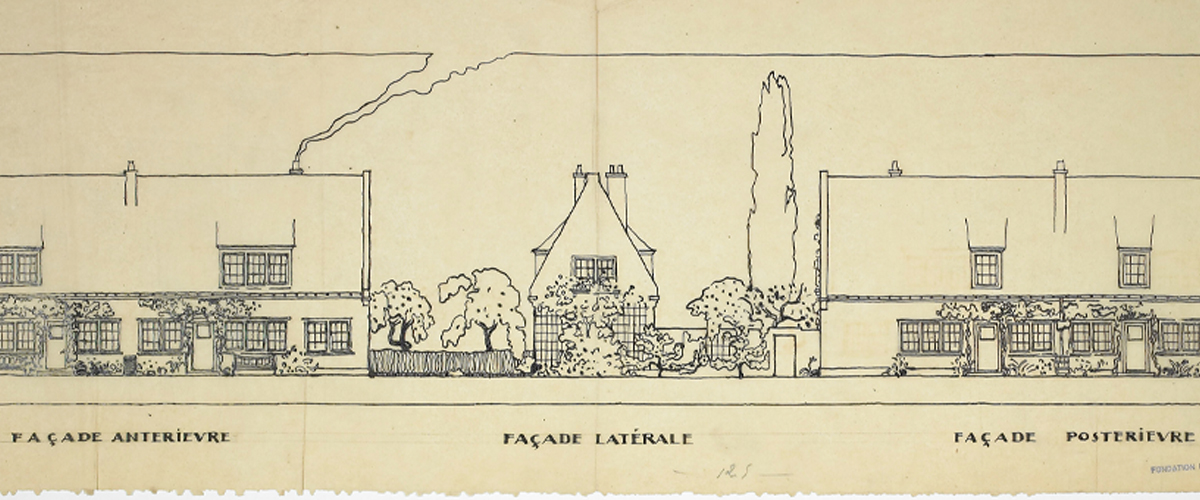 Maisons de la Cité ouvrière © FLC / ADAGP
Subsequent History
With time, significant modifications were made to the show houses, in particular the use of plaster on the facade of one of them and the addition of a garage to the other. Today they belong to private owners.
Cité ouvrière, Saint-Nicolas d'Aliermont
© FLC/ADAGP

Cité ouvrière, Saint-Nicolas d'Aliermont
© FLC/ADAGP

Cité ouvrière, Saint-Nicolas d'Aliermont
© FLC/ADAGP

Cité ouvrière, Saint-Nicolas d'Aliermont
© FLC/ADAGP

Cité ouvrière, Saint-Nicolas d'Aliermont
© FLC/ADAGP

Cité ouvrière, Saint-Nicolas d'Aliermont
© FLC/ADAGP
Cité ouvrière, Saint-Nicolas d'Aliermont
© FLC/ADAGP

Cité ouvrière, Saint-Nicolas d'Aliermont
© FLC/ADAGP

Cité ouvrière, Saint-Nicolas d'Aliermont
© FLC/ADAGP

Cité ouvrière, Saint-Nicolas d'Aliermont
© FLC/ADAGP

Cité ouvrière, Saint-Nicolas d'Aliermont
© FLC/ADAGP

Cité ouvrière, Saint-Nicolas d'Aliermont
© FLC/ADAGP