Villa Stein-de-Monzie « Les Terrasses »
Vaucresson, France, 1926-1928
Commission
It was at the 1925 Decorative Arts exhibition that Gertrude Stein's brother, the collector Michael Stein, together with his wife Sarah, discovered Le Corbusier's work. They commissioned the architect to build a villa in Garches (now Vaucresson), to be shared with the owner of the land, their friend Gabrielle de Monzie.
Le Corbusier and Pierre Jeanneret began working on the Villa Stein project in the spring of 1926, and finalized the plans in the summer of 1927. The house was delivered in 1928.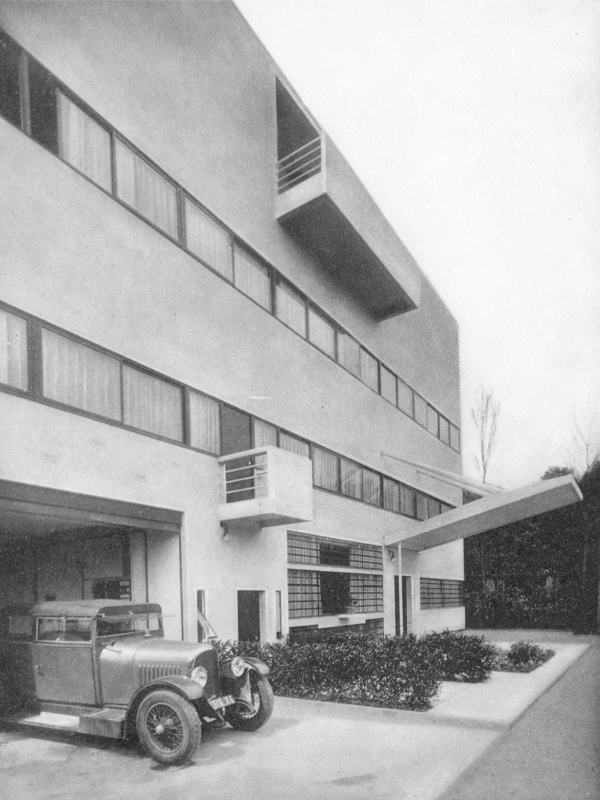 Project
Le Corbusier used the tracé régulateur ("regulating line") to draw the facades of this reinforced concrete plaster-coated parallelepiped. The symmetrical-seeming entrance facade is pierced with strip windows, to which are added an awning above the entrance door and a balcony above the service door. The garden facades also use strip windows, completed by the addition of a large bay window.
The interiors, extensively modified at the end of the 1950s, were characterized by the absence of cross walls and by free surfaces and curved partitions, giving the whole an effect of volume and unconventionally dividing up the different spaces.
On the ground floor were the garage, the service areas and the entrance hall, where two staircases led to the upper floor. The first floor housed the living room, the kitchen, the dining room and a sheltered terrace, also accessible from the garden by an outside staircase. Only the floor above occupied by the bedrooms, marked a real separation, on either side of the bathrooms and the boudoirs. On the upper level was another terrace.
As the aim of this refurbishment was to accommodate the owners' art collection, Le Corbusier installed niches, or integrated storage compartments, thus leaving the walls free for hanging paintings.
The arrangement of the garden did not escape Le Corbusier's attention; he had several hundred trees and shrubs of different species planted: privet, laurels, roses, poplars, pines, and even fruit trees.
The caretaker's lodge at the entrance to the property completes the whole and marks  access to the main house.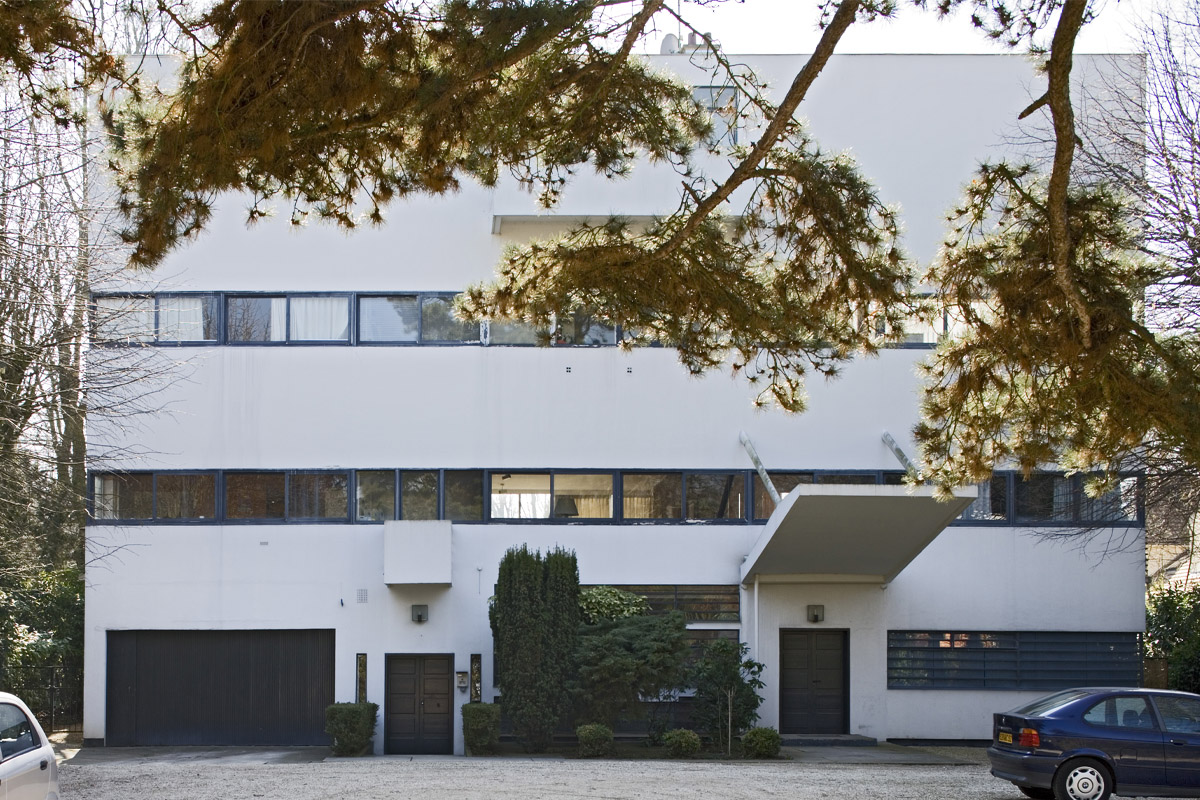 Subsequent History
The Steins left their home to return to the United States in 1935. The villa was then sold to a banker named Steen. It was sold again in 1957 and divided into five apartments.
The building was first listed as a historic monument in 1975. The facades and roofs of the former caretaker's lodge, the old fence gate, the plot of land with the garden, the facades and roofs of the villa as well as the former service staircase were classified in a text of 30 March, 2017.
Work on the waterproofing of the terraces is in progress and will be followed by  restoration of the facades.