1887-1906: A childhood at La Chaux-de-Fonds
Growing up in a close-knit family with a shared taste for hard work, culture (especially music) and nature, the young Charles-Édouard Jeanneret was a good student. His passion for drawing quickly drew him to the École d'Art, where he reveals himself. His engraving skills were praised, but it was in architecture that his master, the artist Charles L'Eplatennier, guided him.
---
October 6, 1887 - Birth of Charles Édouard-Jeanneret
Charles-Édouard et Albert Jeanneret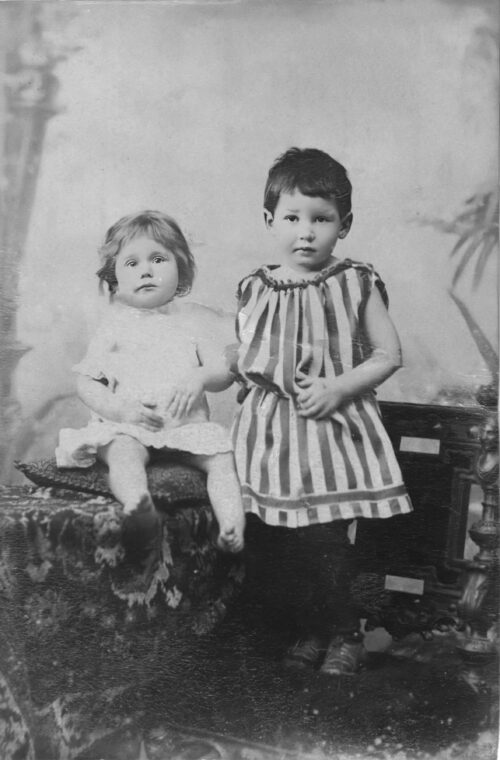 Charles Édouard-Jeanneret is born in the Swiss watchmaking town of La Chaux-de-Fonds, Switzerland. He is the son of Georges-Édouard Jeanneret, a watch enameler, and Marie- Charlotte Amélie Perret, a pianist and music teacher. The youngest of the family, his brother Albert was eighteen months older. Le Corbusier spent his childhood in an industrial town strongly influenced by the worldwide destiny of Swiss watches.
1891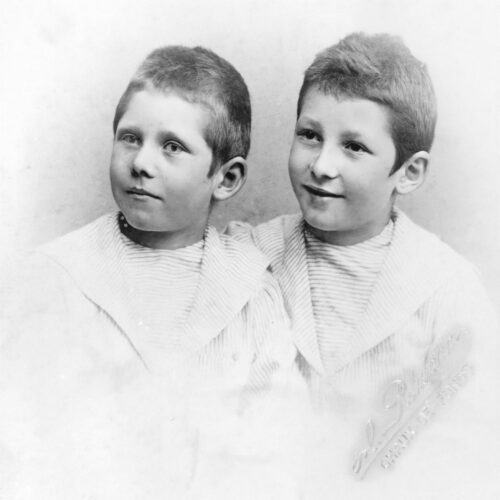 Charles-Édouard Jeanneret starts elementary school (using the Froebel method) in La Chaux-de-Fonds, with Mademoiselle Colin.
1900
In April, Charles-Édouard Jeanneret is admitted to the École d'Art de La Chaux-de- Fonds, where Charles l'Eplattenier teaches. He takes courses in drawing and engraving.
1904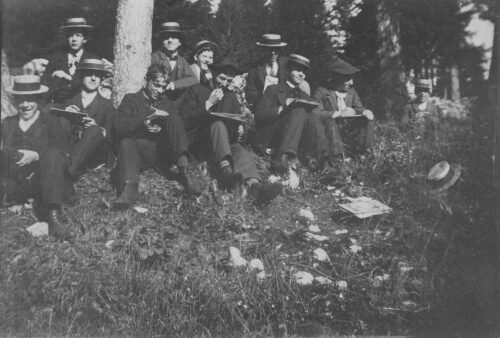 Entry to the Cours Supérieur de Décoration (annex to the École d'Art) run by Charles l'Eplattenier.
Charles-Édouard creates a wrought-iron chandelier for the dining room of the family home. In the same year, he makes silver pommels for his father's canes.
1905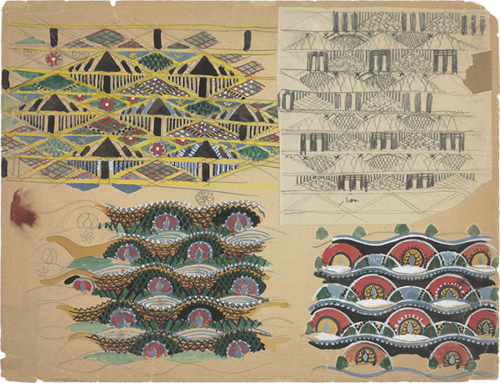 In June, Charles L'Eplatennier guides Charles-Édouard towards
With the help of René Chapallaz (a colleague of L'Eplattenier), he designed his very first building, the Villa Fallet, incorporating local construction and decorative elements in the "style sapin ".
1906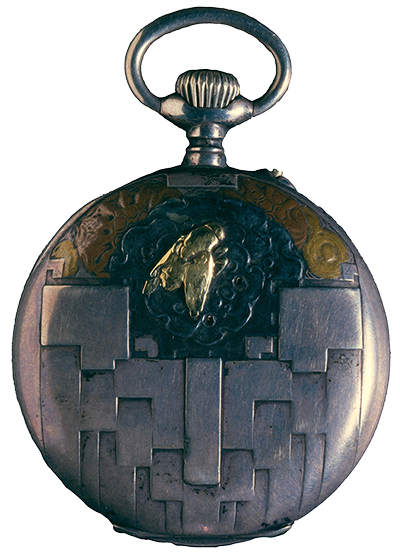 His school was awarded an honorary diploma at the International Exhibition of Decorative Art in Milan.