Villa Fallet
La Chaux-de-Fonds, Switzerland, 1906-1907
Commission
Louis Fallet, a master watchmaker and jeweller, was also a member of the adminstrative body of the Art School in La Chaux de Fonds. He commissioned Charles L'Éplattenier, a teacher at the School and mentor of the young Charles-Édouard Jeanneret, to build a family home on the Mont Pouillerel heights above La Chaux de Fonds.
L'Éplattenier proposed that Jeanneret build this house in collaboration with the architect René Chapalaz. It was the first house to be built by the young man who had not yet become Le Corbusier.
Building took place between 1906-1907. Other pupils from the Art School's senior classes took part in the project, helping to decorate the facades in particular.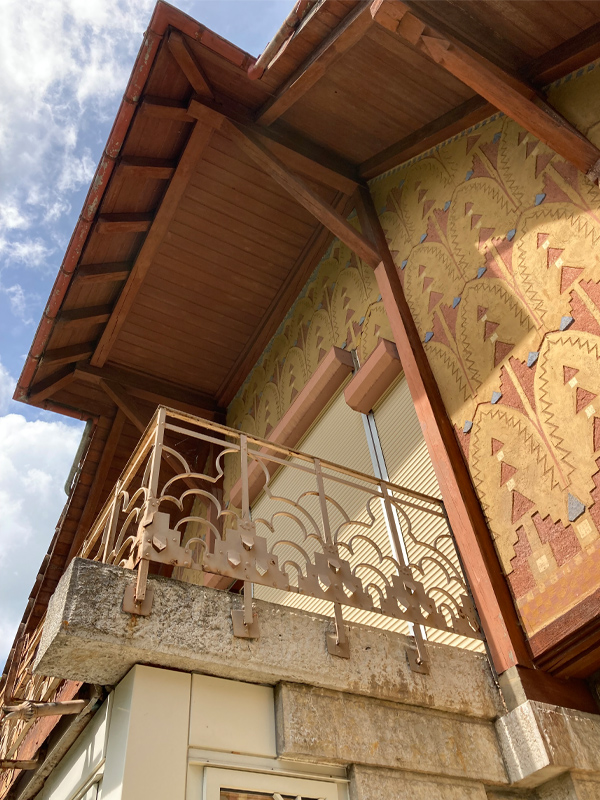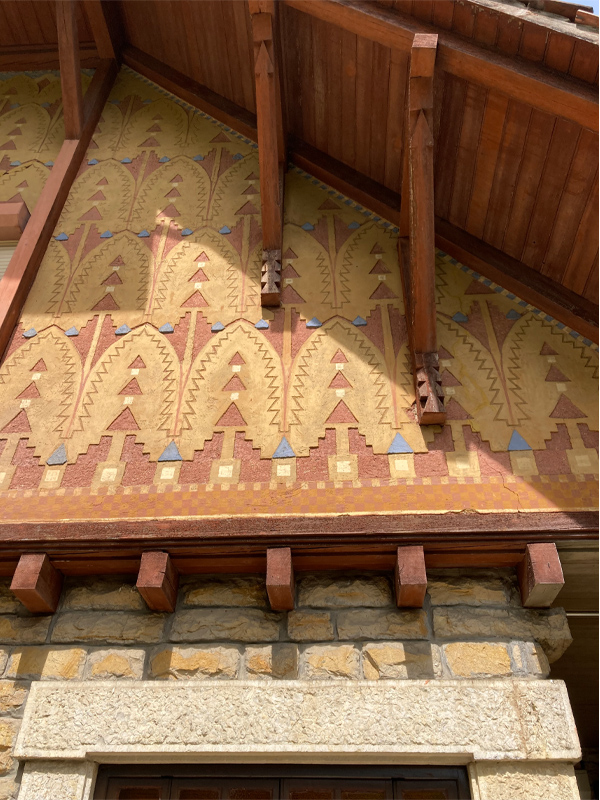 Project
Villa Fallet was inspired by the chalets built in Switzerland at the time. The pitched hip roof rested on a timber roof truss. The house rested on a base partly built into the hillside and materialized on its facade by blocks of stone. Apart from stone, the materials used were wood and stucco.
The house included a basement containing the service rooms. The main rooms were on the ground floor, their floors covered by linoleum. The living room extended onto the terrace via a closed loggia supporting the upstairs balcony. Sleeping areas and toilet facilities were upstairs. The attic contained an attic bedroom.
The double height entrance hall was in the centre of the villa. It contained the staircase, built of wood and decorated with natural or nature-inspired motifs. It gave access to the first floor, where the bedrooms were reached from a gallery.
Both inside and outside, the decoration of the villa was extremely elaborate. Outside, the gables of the polychrome facades were decorated with sgraffito depictions of stylized fir trees. The ironwork was also decorated with triangular motifs suggesting fir trees. Inside, the locksmithery, particularly the door handles and the wooden parts, was decorated with motifs evoking regional flora and fauna.
Jeanneret also took an interest in the interior design. He designed a wooden table, chairs and a built-in sideboard for the dining room.
This villa is considered a manifesto of the "style sapin" (fir tree style), inspired by Art Nouveau and the Jura environment and developed by Charles L'Éplattenier and his senior class Art School students. 
Following this project, the collaboration between Le Corbusier and Chapallaz continued with the construction of the Villas Stotzer and Jacquemet.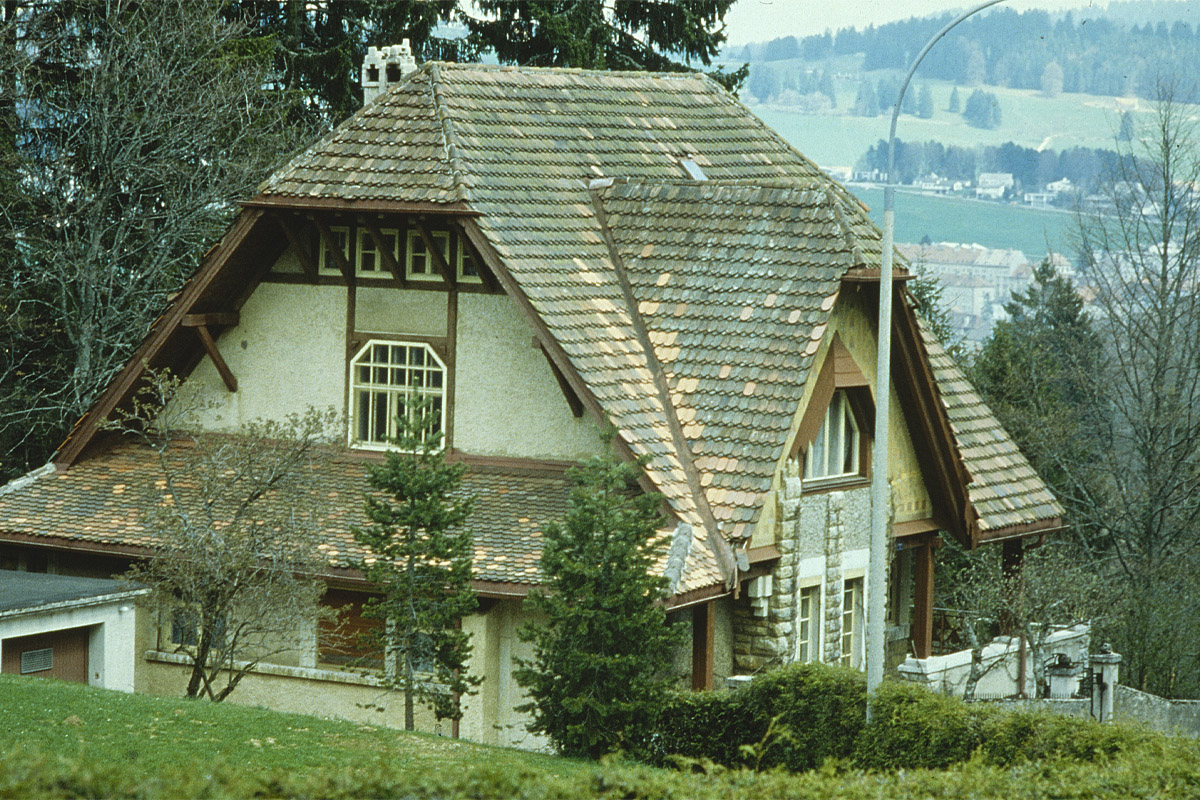 Subsequent History
The Fallet family lived in the house from its completion until 1921. With the exception of a few exterior modifications (window, extension of the balcony-terrace) and interior ones (on the ground floor), the house remained in its original state. The exterior and part of the interior, including the stairwell, were listed in 1979. The house was acquired in 2022 by the city of La Chaux-de-Fonds.