1912-1916: Profession: architect
Charles-Édouard returned to La Chaux-de-Fonds after a long oriental journey lasting almost six months.
During this period, his professional activities intensified. His destiny was to be an architect, working for individual and collective well-being. He wrote his Étude sur les Arts décoratifs en Allemagne, published in 1912. At the same time, he taught at the École d'Art and established himself as an architect. His parents commissioned him to build their future home.
Although he describes himself as an anchorite in his letter of December 15, 1911 to his friend, the art critic William Ritter, he is fully committed to a forward-looking reflection on his future role and missions as an architect. The First World War and support for the French cause prompted him to draw closer to his Parisian networks. By proxy and empathy, he feels French and in solidarity with the tragedy suffered. The issue of refugees and their relocation became a priority for him. In the summer of 1915, he stayed with Max Dubois, working on his book La Construction des villes. He divided his time between his research at the Bibliothèque Nationale and his studies on the Dom-Ino house.
---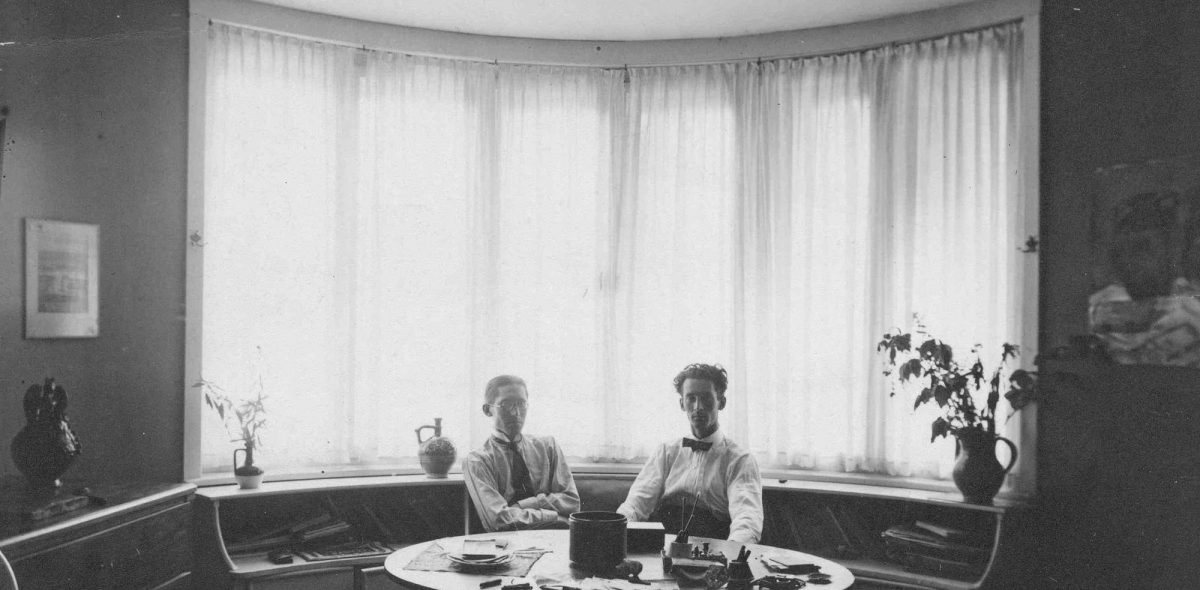 1912
Villa Jeanneret-Perret
© FLC / ADAGP / Ville de La Chaux-de-Fonds / Aline Henchoz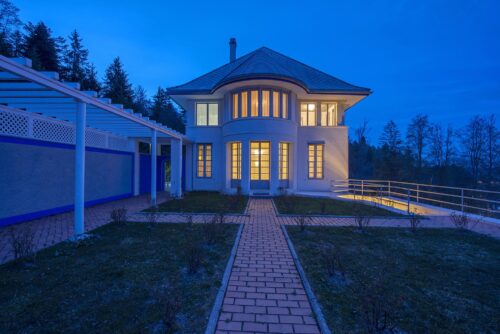 1913
First exhibition of the ten watercolours "Le langage des Pierres" at the Salon d'Automne in Paris
1914
Closing down of the new section of the École d'Art de La Chaux-de-Fonds
Design and production of an Ibach piano and secretary for his mother
Studies for the Dom-Ino house
Maison Dom-Ino, sans lieu © FLC/ADAGP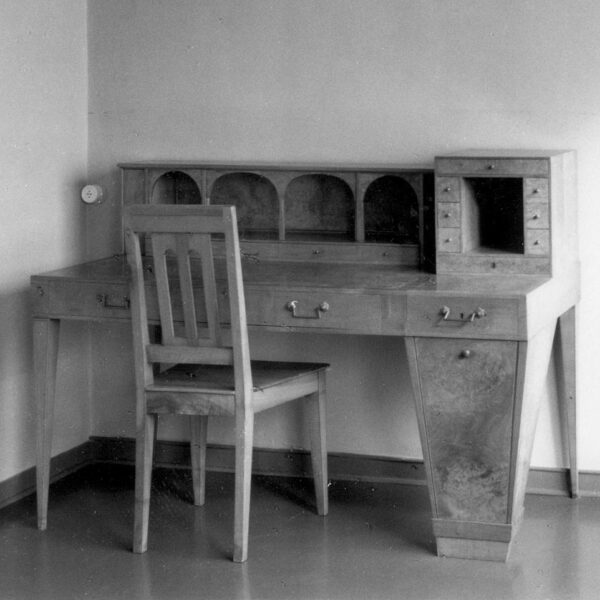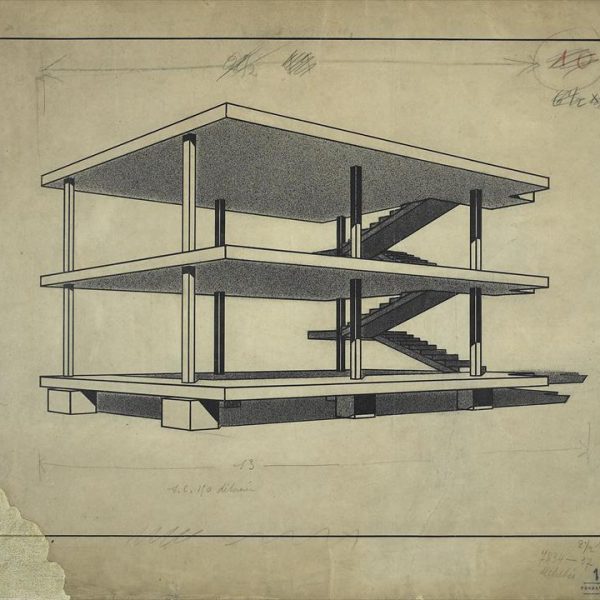 1915
Preparing the manuscript for La Construction des villes
Villa Schwob, La Chaux-de-Fonds © FLC/ADAGP

Villa Schwob, La Chaux-de-Fonds © FLC/ADAGP