Maison-atelier Ozenfant
Paris, France, 1922-1924
Commission
The painter Ozenfant's studio-house (1886-1966) was one of the first Purist houses in Paris.
Le Corbusier met Ozenfant in 1918 and together with him developed the concept of Purism, theorized in the book After Cubism, in 1918, and later in the Revue de l'Esprit Nouveau, publication begun in 1920. It was Amédée Ozenfant who introduced Le Corbusier to painting.
In 1923, he acquired a building plot near Parc Montsouris. The narrow plot, situated on a corner between two streets, imposed a number of constraints on the co-owners, including building walls without openings on three sides of the building.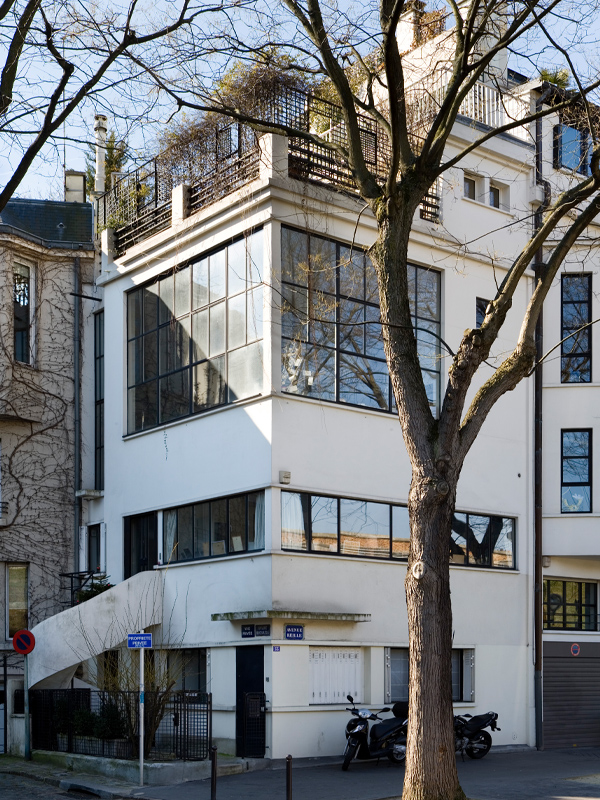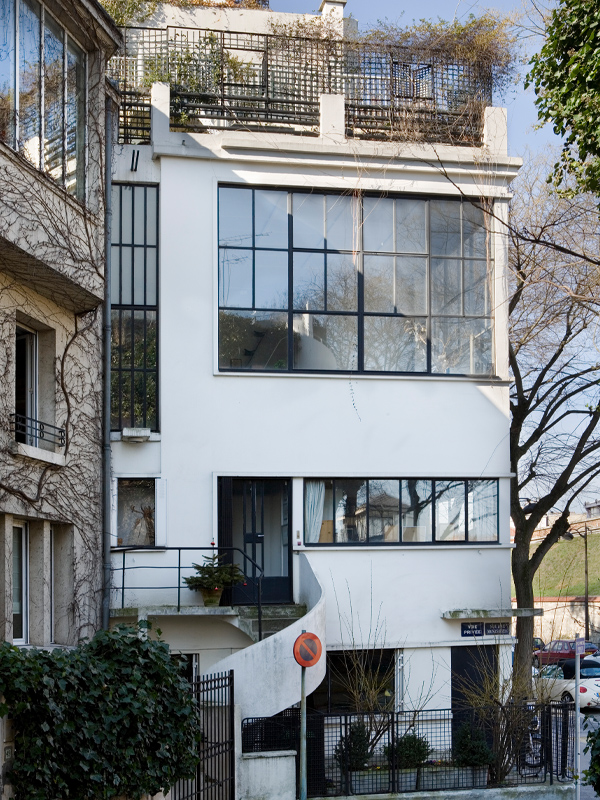 Project
The house formed a parallelepiped composed of a reinforced concrete structure with floor slabs and load-bearing posts, making it possible to create both large bay windows and ribbon windows. Light  also came from roof-light structures like those found on industrial sites.
An external spiral staircase gives access to the first floor apartment, which includes a bedroom, bathroom, dining room, exhibition space and storeroom for works of art.
Another spiral staircase leads up to the second floor, where a large artist's studio is lit by the glass roof and two mezzanines, one of which serves as a library.
The mezzanine floors are accessible by flights of steel stairs.
On the ground floor are a garage and a housekeeper's flat.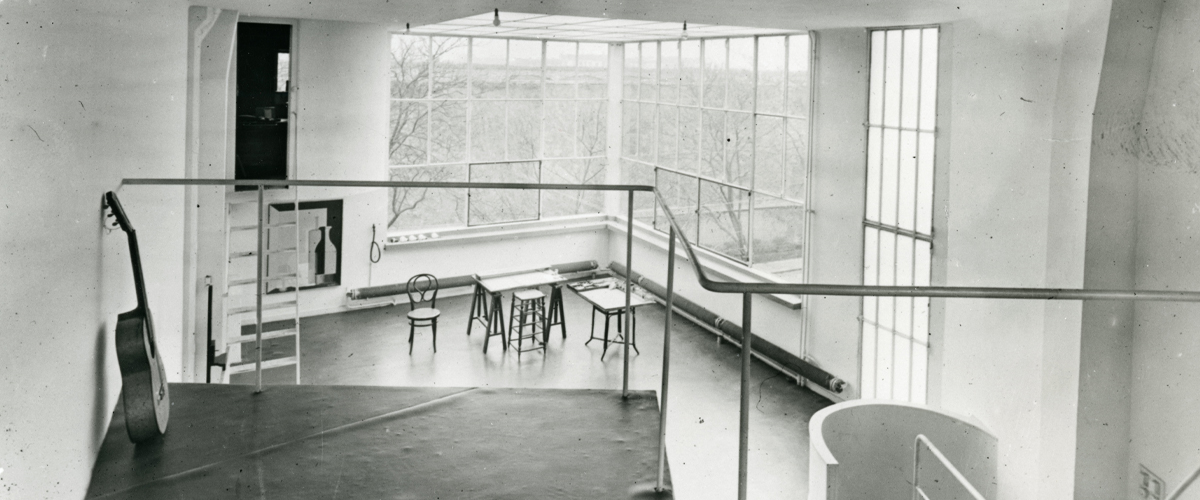 Subsequent History
Shortly before the war Amédée Ozenfant moved out and sold the house. It has since undergone several transformations. The garage door has been removed and the roof-light structures replaced by a roof terrace with balustrades, while the first floor windows and part of the interior volumes have been modified to permit occupation by a family.
The facades and roofs were listed in the inventory of Historic Monuments on January 15, 1975.