Maison Henfel (Maison de Week-End)
La Celle-Saint-Cloud, France, 1934
Commission
This weekend house in La Celle-Saint-Cloud, also called the Henfel house, was a project carried out by Le Corbusier and Pierre Jeanneret with the greatest discretion. It was commissioned by Henry Félix, Chief Executive Officer of the Henfel company and financial adviser to Charles de Beistegui, for whom Le Corbusier had built an apartment on the Champs Elysées.
Project
The land chosen for construction was a triangular plot in the corner of which the architects decided to build the house. The construction, in reinforced concrete, made up of several modules at ground level, is only 2.60 m high. The facades are made of millstone and Nevada glass bricks. The roofing of so-called "Catalan vaults" is perforated by light cannons and overlaid with greenery.
An isolated module serving as a kiosk and reusing the Catalan vaults principle is installed in the garden at the end of a bay.
Inside, a brick fireplace is placed in the centre of a large open living room with walls that are whitewashed or covered with plywood boards. The fireplace has a dual structural and storage function. White porcelain tiles cover the floor.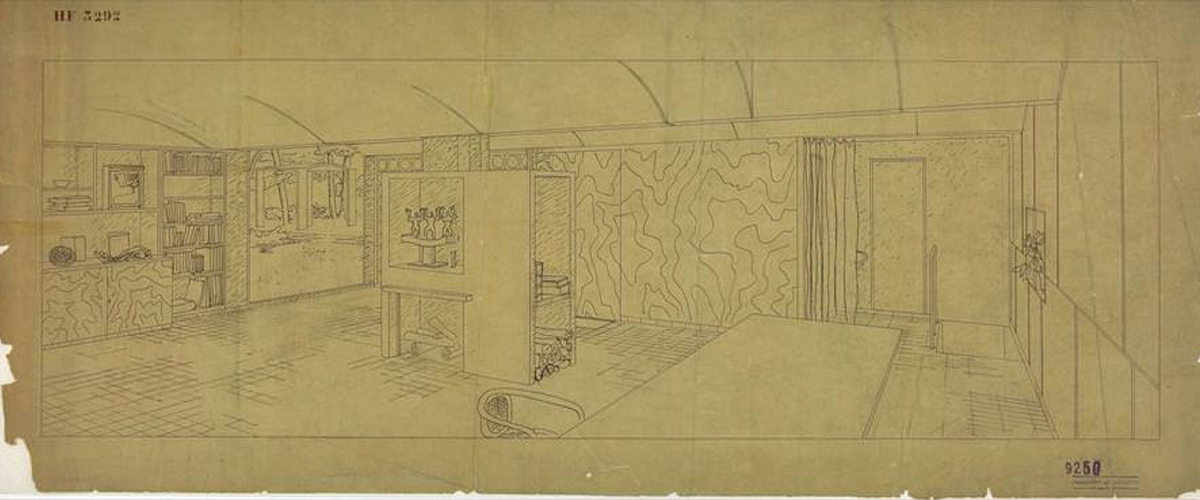 Subsequent History
The house today is unrecognizable. Numerous transformations include an extension and the removal of the glass bricks and Catalan vaults.
Maison de week-end, La Celle-Saint-Cloud
© FLC/ADAGP

Maison de week-end, La Celle-Saint-Cloud
© FLC/ADAGP

Maison de week-end, La Celle-Saint-Cloud
© FLC/ADAGP

Maison de week-end, La Celle-Saint-Cloud
© FLC/ADAGP

Maison de week-end, La Celle-Saint-Cloud
© FLC/ADAGP
Maison de week-end, La Celle-Saint-Cloud
© FLC/ADAGP

Maison de week-end, La Celle-Saint-Cloud
© FLC/ADAGP

Maison de week-end, La Celle-Saint-Cloud
© FLC/ADAGP

Maison de week-end, La Celle-Saint-Cloud
© FLC/ADAGP

Maison de week-end, La Celle-Saint-Cloud
© FLC/ADAGP